Vinyl framed windows provide low U ratings and can save thousands in heating and cooling costs versus standard construction methods.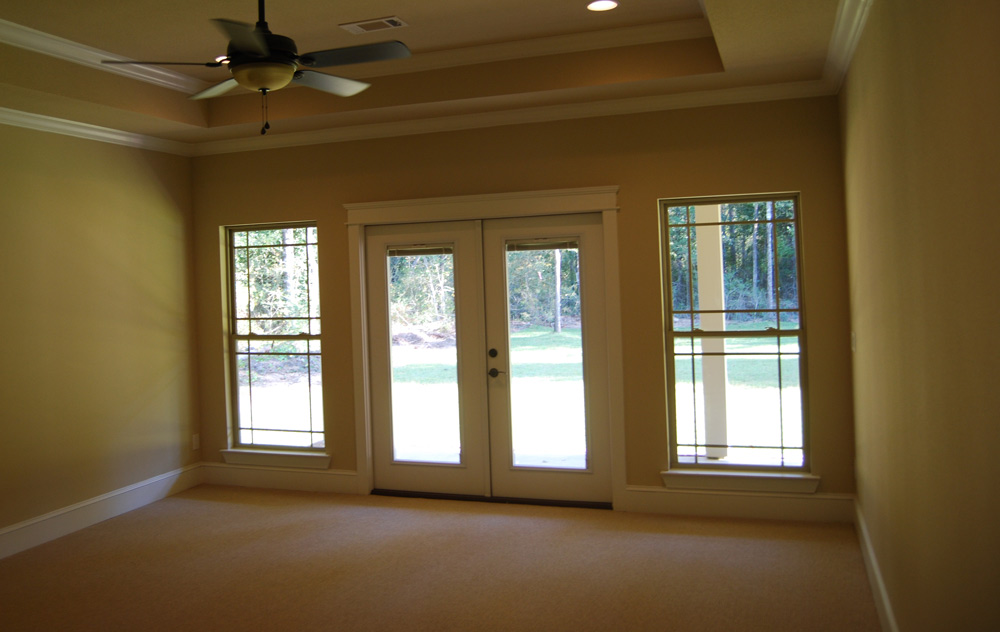 As a Pensacola home builder, DC Homes Pensacola installs Vinyl windows standard in all our homes. Vinyl Windows have a wide range of benefits.
Save on Heating and Cooling Costs
Require No Painting or Staining
Strong and durable – 100% vinyl won't split, peel, warp, crack, rot or splinter
Extremely Durable and Long Lasting
Economical
Energy efficient – keep your home warmer in winter and cooler in summer
Easily Customized
Wide Selection of Styles
Easily and Quickly Installed
Increased Ultraviolet Ray protection
Along with Vinyl Windows DC Homes practices other green building techniques; Optimum Value Engineering and Advanced Framing.
Advanced Framing
The overall impact of advanced framing on a home's energy performance, and the increasing popularity of that prospect, is a comprehensive approach. In a package the energy-saving benefits for the home are much greater. Advanced framing techniques create a structurally sound home that has lower material and labor costs than a conventionally framed house.
As a Pensacola Home Builder we also realize the need for more sustainable building practices. Advanced framing is also a greener way to build. In Advanced Framing there is less waste that needs to be disposed of, so less to go into landfills. Advanced framing improves energy efficiency by replacing lumber with
insulation material
. Since we use R-19 insulation along with our 2×6 construction the R-value is improved by maximizing the wall area that is insulated
In short the advantages of using 2×6 framing versus the standard 2×4 construction are:
Delivers up to 62% more insulating power compared with 2×4 construction
One of the easiest ways to add energy efficiency.
The Greener Option – Less lumber used
Faster build time (lower labor cost)
Want more info on how we can build you a house saving you money while building a greener future?
Give us a call

!